Downloads & Updates

Download the latest version of Text on Top and read the latest changes in the software.
Text on Top sticks are preloaded with the latest software version. When a new version is released you will be notified by email. Updating your sticks is easy through a fully automated Update tool. The instructions and an overview of the new 'features' are in the same email.
The current software version is 2.7.3 (October, 2018).

Note for Mac users: since October 7 2019 Apple has released macOS Catalina. macOS Catalina has dropped support for 32bit applications. Text on Top is affected by this limitation as well. We are working hard to move Text on Top to the new technology that's actually behind the 64bit stuff in macOS (64bit by itself is not a difficulty). Until then: please do not upgrade your Mac to Catalina, at least not yet. It will hurt probably much more than just Text on Top…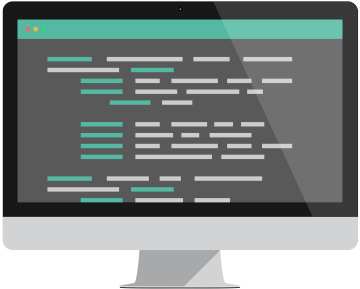 Text on Top Vision download
Text on Top Vision is made for individual users and is often used on tablets. For this reason Text on Top micro devices are made. They fit nicely in the micro USB slot of a tablet. Since the micro device does not have a built-in flash drive, you will have to manually install the Windowssoftware on the tablet. This can be done by means of:
A shared folder on your network (LAN)
A cloud storage drive like Dropbox, GoogleDrive or OneDrive, …
a SD card
Email
Downloading through the link below
Place this exe file on your Desktop to use it:
Text on Top Vision for Windows


Text on Top Vision is also available for Android. If it works strongly depends on your Android device. For example, a minimal requirement is USB HOST support. In either way, we cannot guarantee it will work on your tablet/phone. If you encounter a problem, your feedback is appreciated!
Text on Top Vision for Android (from Google Play)


Text on Top Vision is also available for iPad en iPhone. Dedicated Text on Top sticks are available. In order to use them you need the Lightning-to-USB adapter from Apple.
Text on Top for closed environments
When Text on Top is used in a closed environment, like a hospital for example, the system administrator want to pre-install Text on Top Display on the presenter PC prior to the event. Text on Top Display can be downloaded here:
Text on Top Display for Windows
Text on Top Display for Mac
Text on Top Video
Text on Top Video is useful at venues where high tech AV equipment is used to live-stream a conference. The built-in 'keyboard emulator' allows the AV engineer to test and configure independent of a Text on Top device and CART provider. Text on Top Video can be downloaded here:
Text on Top Video for Windows
Text on Top Video for Mac